Email
The mail application enables you to send, receive and organize e-mail. To start using email, click

.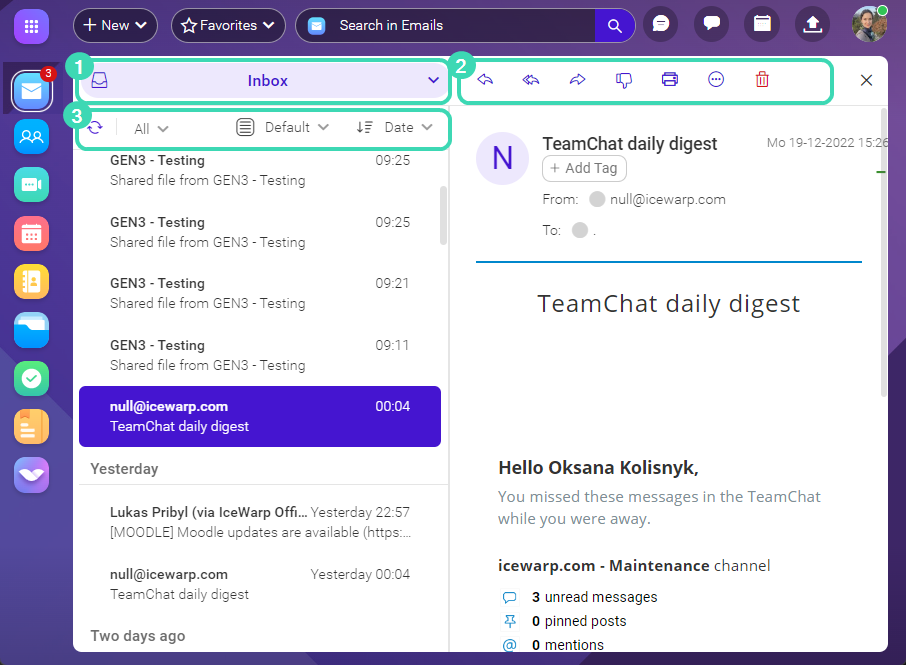 Figure. Mail application view.

Inbox. The Inbox opens a drop-down menu with a folder tree. In the Inbox folder tree, there are Sent, Drafts, Spam, Trash folders, etc.

Menu Bar. The menu bar contains quick navigation icons.

The emails in the email list can be filtered by status (Unread/All), by Date, Sender, Subject, etc.
You can choose compact view to see the email details in one line.
Click

to refresh the list of emails.