Dashboard
When first login, you will see a welcome screen with introduction to new features of WebClient.
After introduction, you will be redirected to Dashboard. It is a cloud service that lets you have your notes and documents at hand and access them from any device.
What can you do in
Dashboard

?
Create notes, documents and folders directly at your workspace

Pin notes and folders to your workspace

Create files elsewhere and drag & drop them to your workspace

Share items directly from your workspace

Set the background according to your preferences (background is changed for both, WebClient and IceWarp Mobile)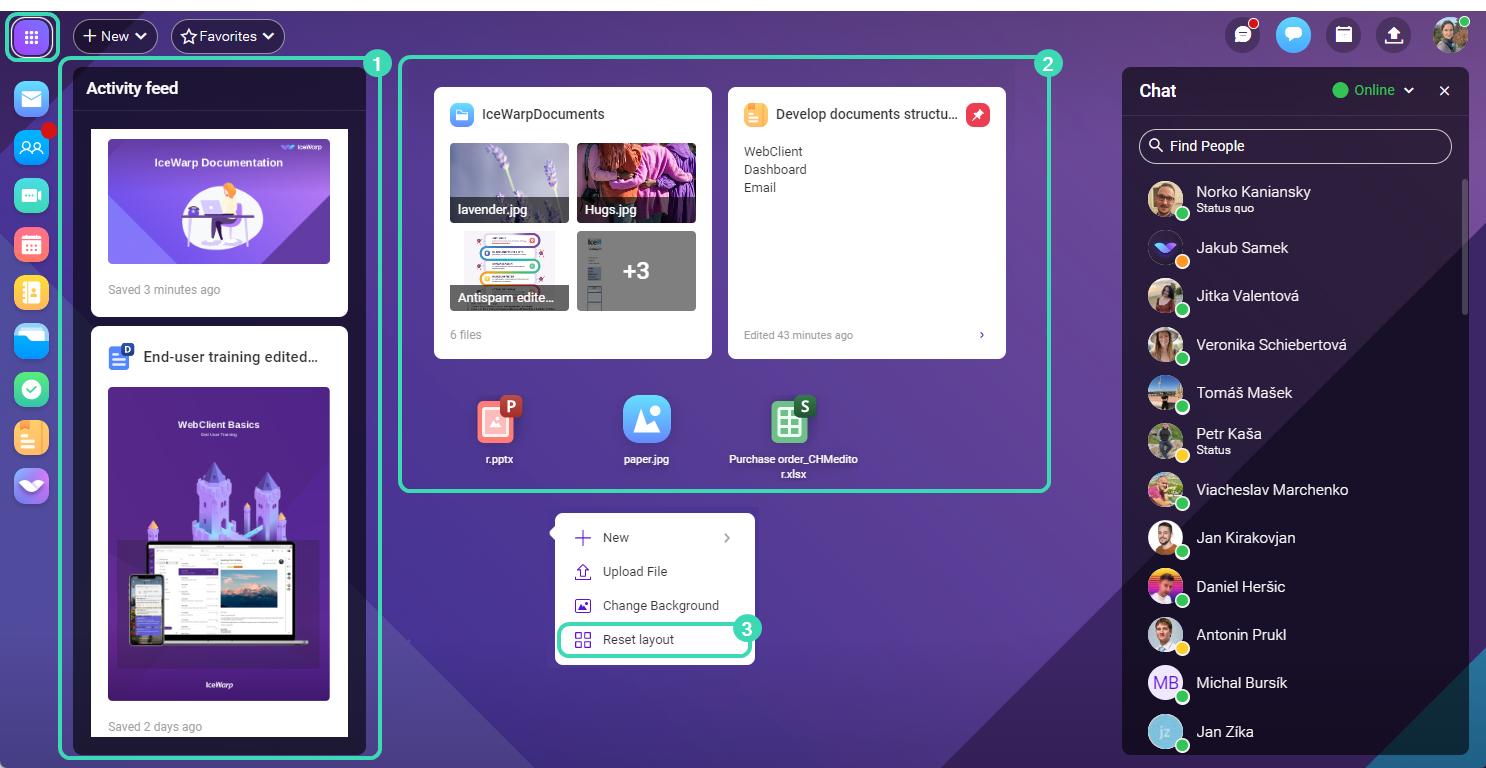 Figure. Dashboard.

Activity feed shows the list of files and notes you modified recently. This is where you find your recent documents, files and notifications with items you need to keep in mind.

You can pin notes, files, documents and folders to the Dashboard for quick access. To change position of an item on your workspace, click and drag it manually or use

Reset layout.
Note In case you deleted or unpinned some of your notes or documents, reset layout to fill in the empty spaces: right-click at empty space > 

Reset layout

. All blocks will be moved to their starting positions.