Calendar
The calendar application allows you to organize appointments, meetings or schedule resources. The main calendar screen view: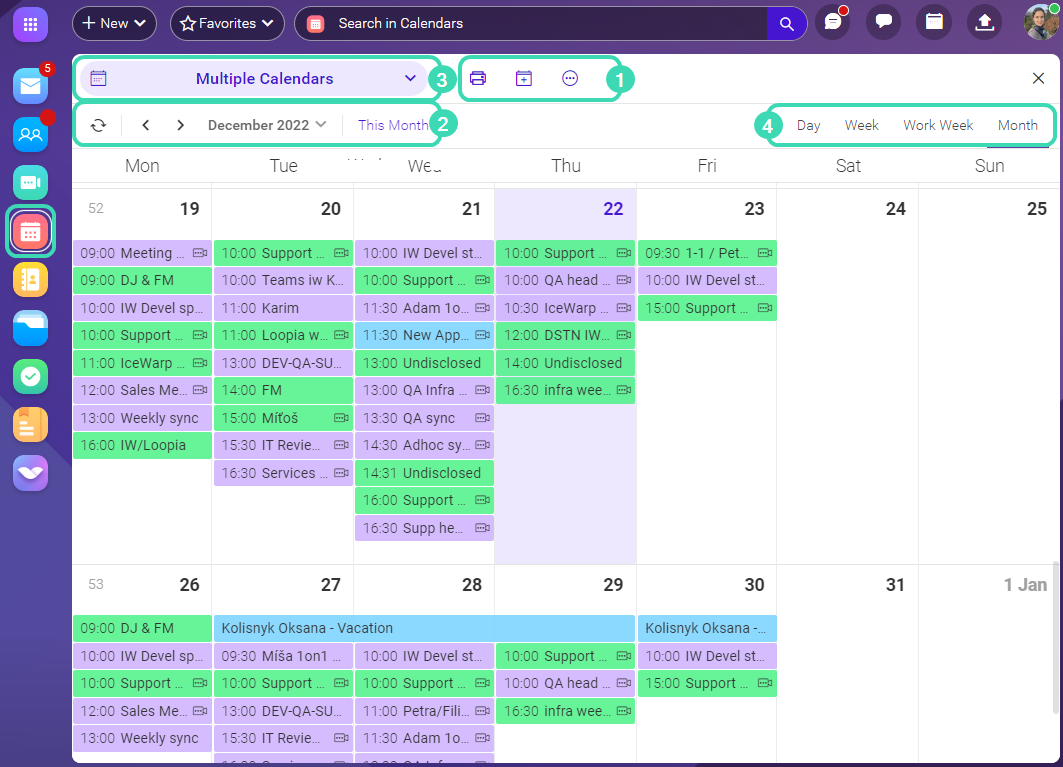 Figure. Calendar screen.
Menu Bar
The name of the calendar. Click it to open a dropdown folder tree with the list of calendars

Print. Opens printing settings. It allows to print the whole calendar either as calendar view or as a list of items

Add calendar. Opens a pop-up to create a new folder with default type "Calendar"

More. Opens a list with various actions with calendar items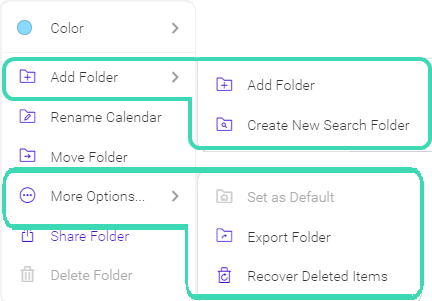 Figure. Actions list.
List of Calendars
Click the current calendar name to open a dropdown folder tree of all your private calendar folders and also any shared calendar folders you have.
Click ˂ ˃ next to the month in the Navigation panel

to cycle through the month.
You can select different time periods: Day, Week, Work week, Month

.
Tip: IceWarpWebClient enables assigning colour to an active calendar.