AI Integration
AI solutions help to improve your efficiency and save time. IceWarp introduces advanced technologies into its services and is constantly enhancing customer experience, therefore we pay great attention to integration of different AI solutions.
ChatGPT
We have already integrated ChatGPT into our WebClient. It is an AI text-based model that helps compose text. You can use it for answering questions, generating ideas, getting personalized recommendations, or simply for casual conversations.
ChatGPT can also help you create grammatically correct and concise text with the right tone and accurate information. If you need a summary of the long correspondence, grammar review, translation, quick reply, etc., you can find the ChatGPT assistant in:
Mail

TeamChat

Instant messaging

Files & Documents
And, of course, you can chat as usual if you click

at the top right and write your question into the chat window

.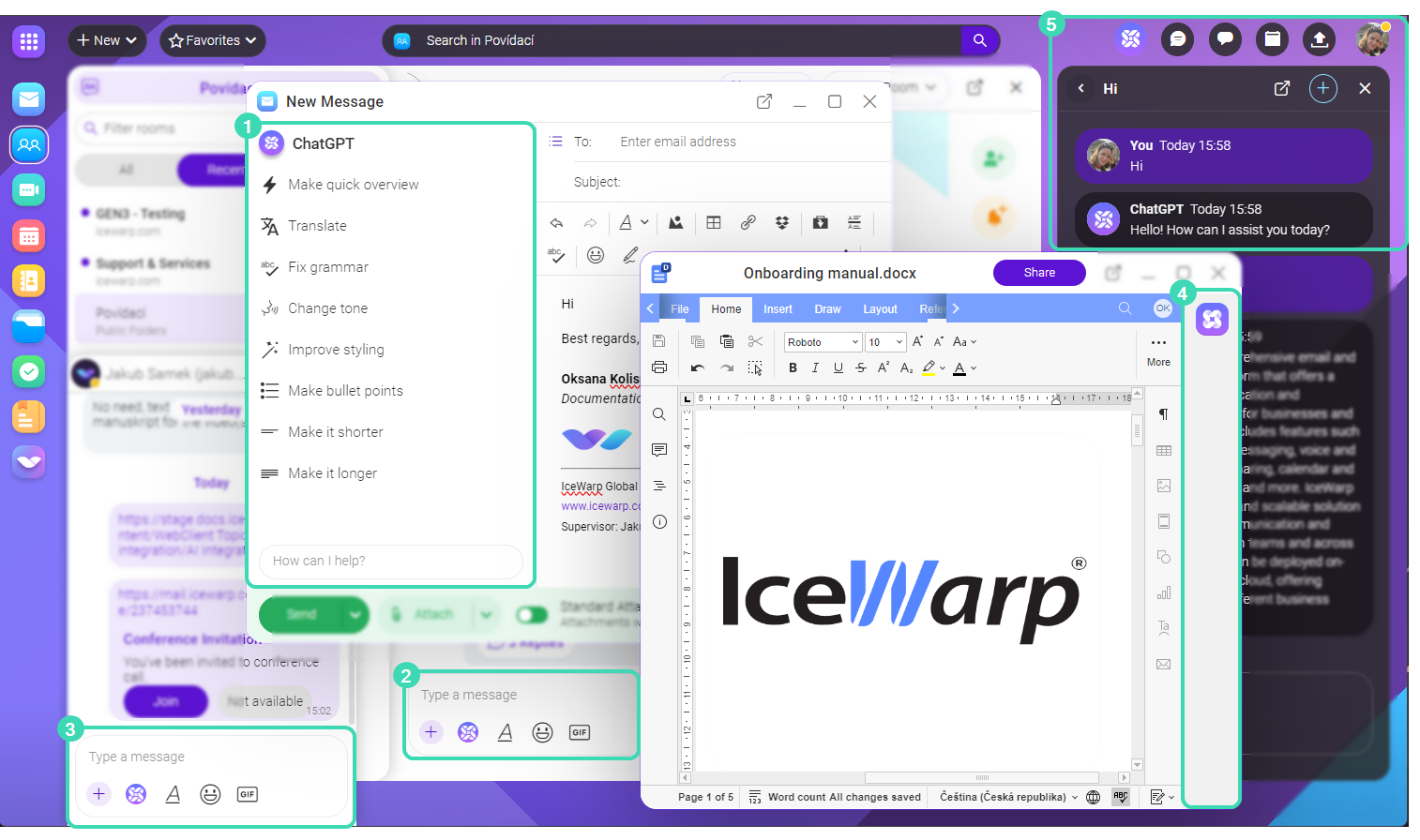 Figure. ChatGPT in WebClient.
With its help, you can check grammar in your messages, generate text reply, translate messages into different languages, improve the tone of your emails, and receive any general knowledge information you need in just an instance.
Enabling ChatGPT
To enable ChatGPT in your WebClient:
You need to create an account on OpenAI (see Creating OpenAI account).

If you already have the OpenAI account, you need to get a secret key (see Getting secret key).

In case you already have the secret key, follow the steps in How to enable ChatGPT.
Note: When you enable ChatGPT, you agree that IceWarp is no longer responsible for the protection of the data shared with the third party.