IceWarp Subscription
Click

, to see Subscription information.
Subscription is available if you ran your IceWarp server in the cloud. Click your account at the top right and select Subscription

.
The Subscription page will provide you with all the details of your cloud account. Here you can manage your subscription, change plan or payment details, download last invoices.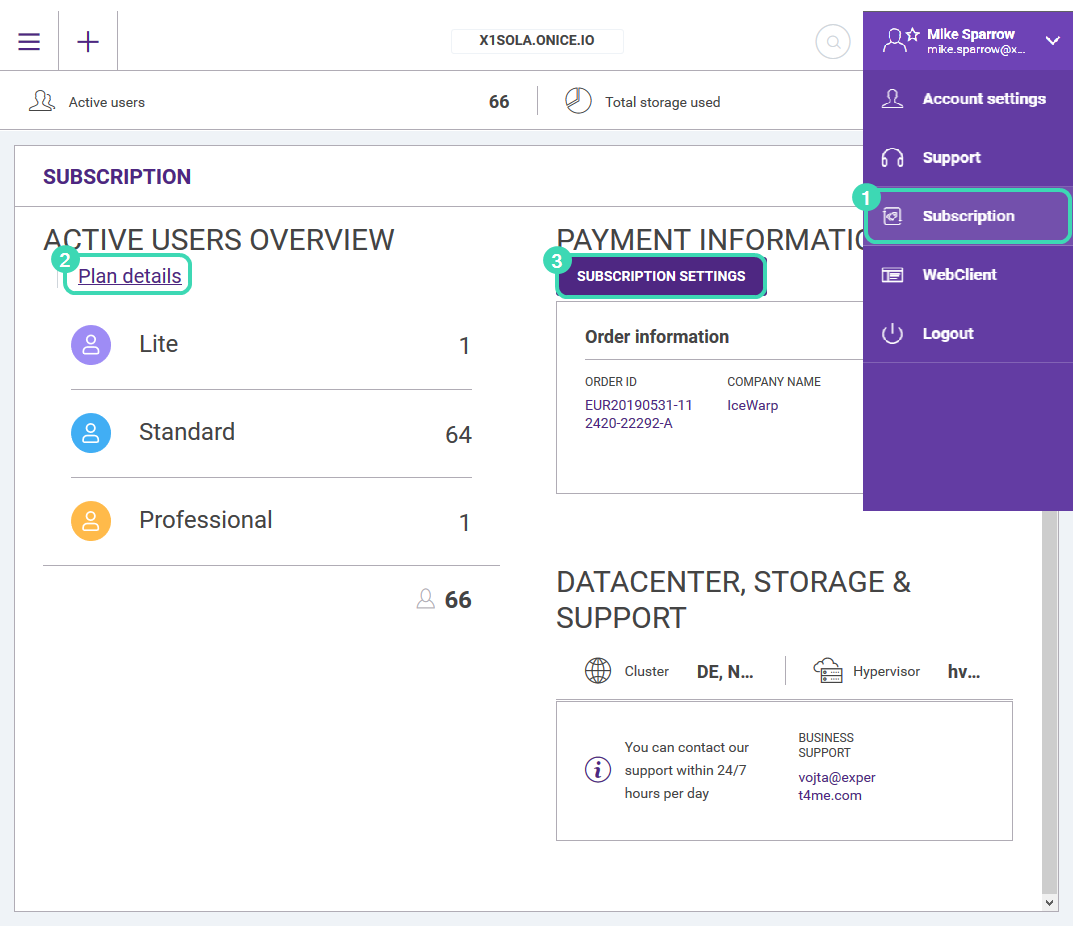 Figure. Subscription view.

Click Plan Details: to see the IceWarp Cloud plans, where you can select the most suitable plan for you.

Click Subscription Settings to find Personal information associated to the purchased plan and Card details: Change Card detailsto have full control over your IceWarp Cloud payment details, with the possibility to update them.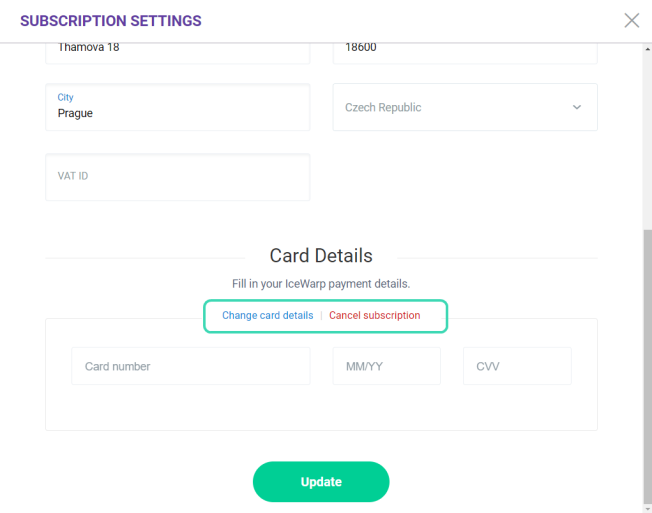 Figure. Changing card details.
Warning: Please make sure that entered payment details are correct! Your changes will take effect on your next payment.
To cancel all future scheduled payments of the subscription click Cancel subscription. A subscription can be canceled up until the day of the next scheduled payment.