Your settings
In your settings you can :
To access your settings, tap your avatar.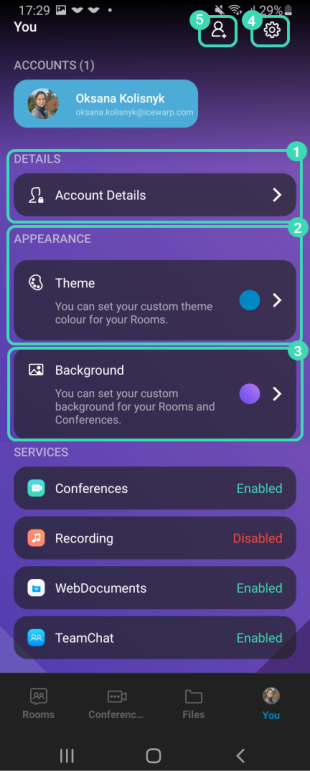 Figure. Your settings.
How to add account details
Tap Account details

to add more information about yourself.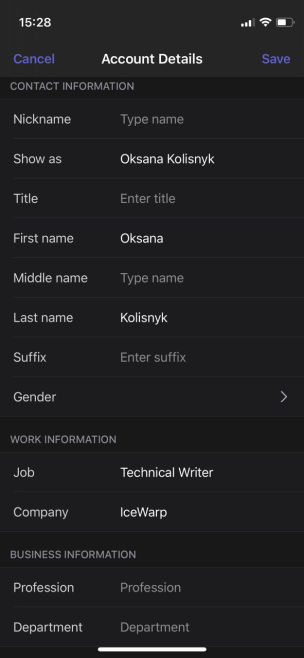 Figure. Your settings.
How to change theme and background
Tap Theme

to change the color palette.
Tap Background

to set your picture from:
Background Gallery

Photo gallery

Take a new photo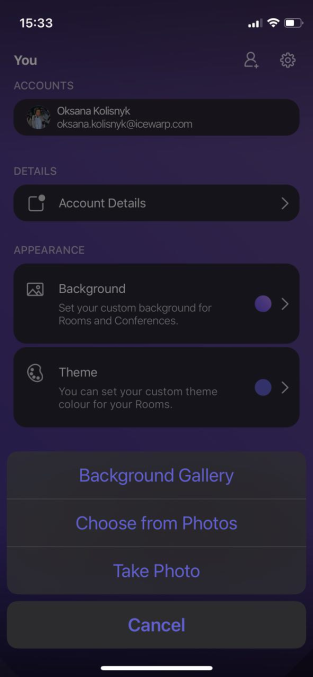 Figure. Changing background.
How to add another account
Tap in the left upper corner

Choose different account

Sign in with another account

Setup account with QR code

Proceed with Quick Log-in in the WebClient.
You can have several accounts in your application. All rooms and folders of the both account will be organized in one list. You don't need to switch between the accounts.
How to logout
Tap the account you want to remove from the application

Tap Remove (Logout for Android)