Introduction
This document will guide System Administrators through a process of migration from Microsoft Exchange to IceWarp Server throughout a short wizard consisting of seven steps.
The general purpose of IceWarp Exchange Migrator Tool is to facilitate the migration data from Microsoft Exchange Server to IceWarp Server minimizing the workload and possibility of error, thanks to the wide selection of options. Users can also perform tests and go back to a previous step at any time.
To download IceWarp Exchange Migrator Tool, ask our IceWarp support team for directions.
Note: Migration Tool runs only on Windows OS.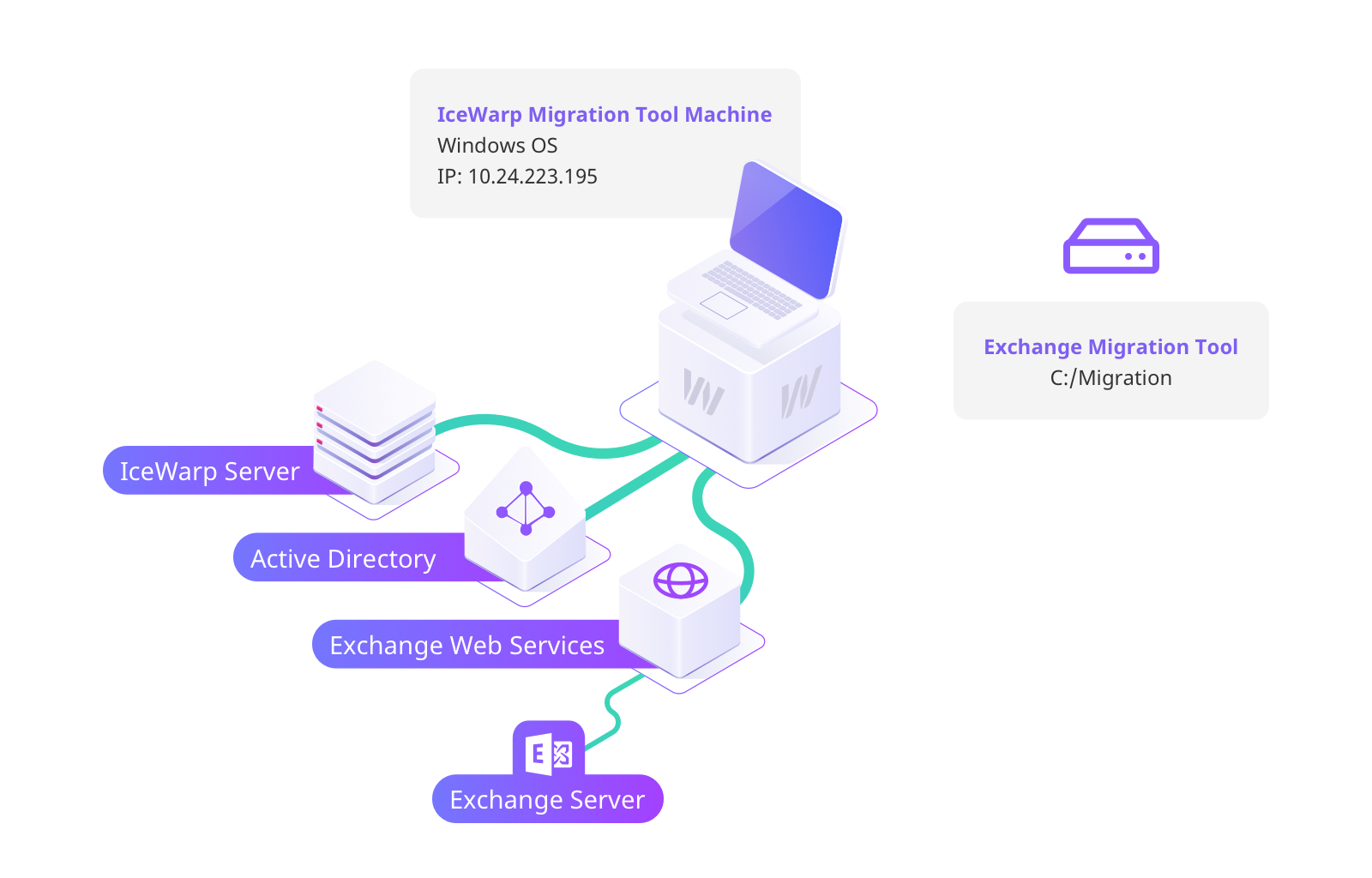 Figure. Exchange Migrator architecture.
Highlights
Migration
without downtime

During the migration, users can work on the Exchange server without any downtime.

Deduplication

Thanks to internal database of migrated data, the migration can be run consecutive times without duplication.

Safety

Data is fully secured during migration.

Clean-up
unused accounts

The migration tool allows the administrator to easily omit unused email accounts during migration.

Network
migration

Migration can be performed on an IceWarp server installed anywhere on the internal or external network.

Migrating from
Windows to Linux

Even though IceWarp Exchange Migrator Tool runs on Windows machines, it may migrate data to either Windows or Linux running IceWarp.