Summary
Check summary of migration & click on Finish.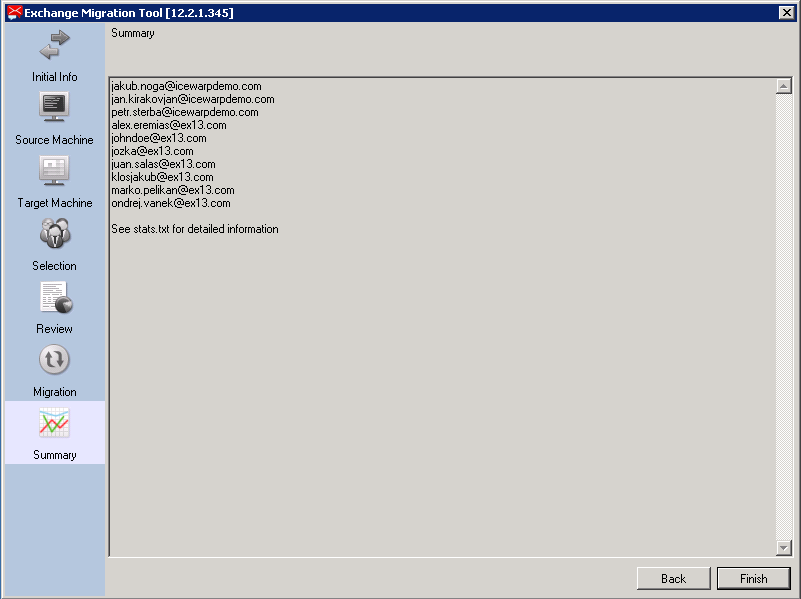 Figure 15. Summary.
As shown in the Summary, see stats text file for detailed information.
After migration
Stats text file
The detailed summary of migration is stored in the text file inside Logs folder.

Figure 18. Stats text file in Logs folder.