Selection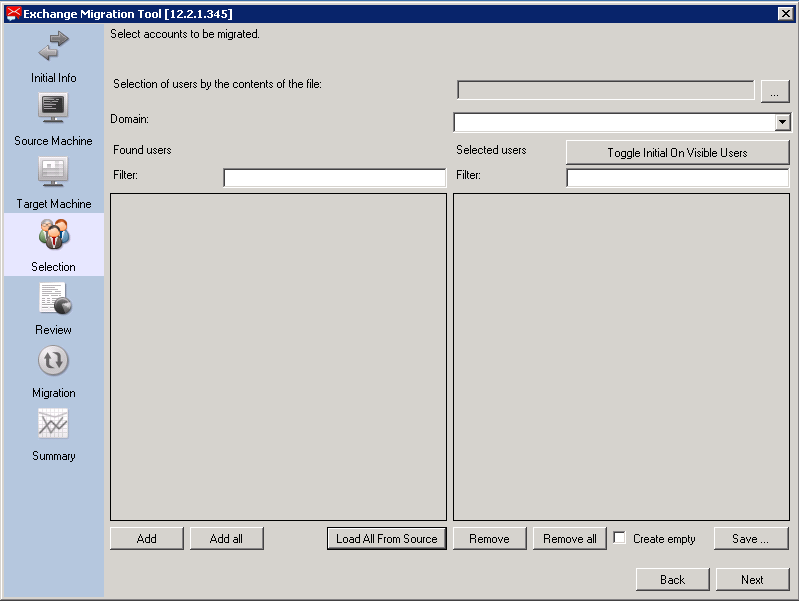 Figure 8. Selection initial screen.
After Exchange Migrator establishes the connection to Active Directory, there are two possible scenarios during this stage affecting the possibility of initial migration.
Users already in Target Machine
If there are users found in Target machine, initial migration doesn't apply.
In this case, the alternatives are :
use the option Load All From Source to grab all records matching the domain directly from Active Directory (not recommended for large structure of Active Directory tree; it is recommended to use small batches. See option 2)

use the option Selection of users by the contents of the file and upload a .txt file containing the batch of records (one email address per line).
Users not in Target Machine
Initial migration applies. The Initial check box identifies the user to create in the target server.
After loading the users will appear on the left side for manual selection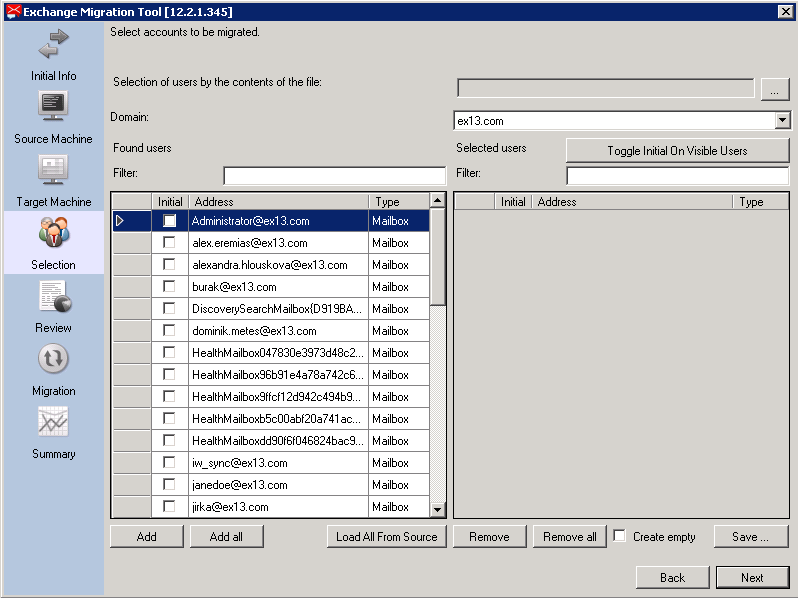 Figure 9. Found users.
Transfer records individually to the right panel using Add or the whole batch using Add All buttons.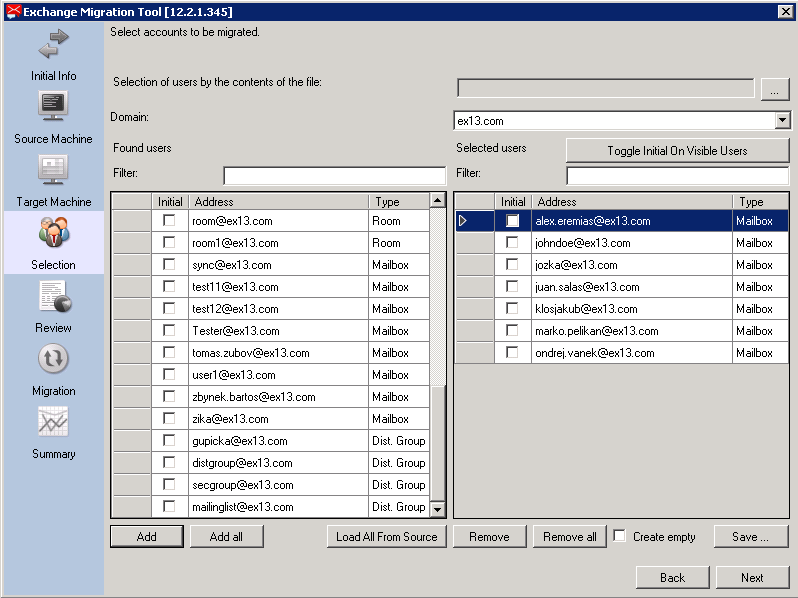 Figure 10. Transferring selected users.
In case dealing with multiple domains list, just the first domain from the list will be automatically selected for migration, therefore, you have to navigate to Domain drop down list and repeat selection process for each domain.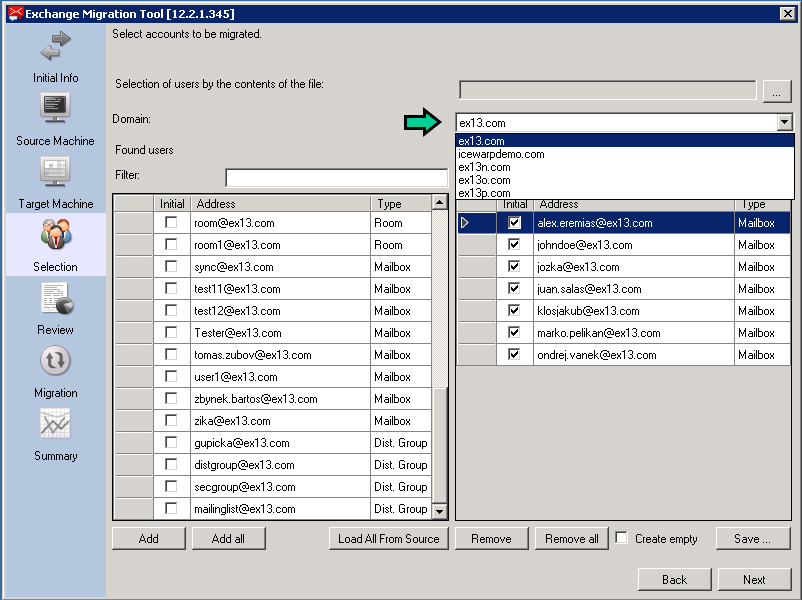 Figure 11. Multiple domains listed in Domain drop-down list.
Summary of options
| Field | Description |
| --- | --- |
| Selection of users by the contents of the file | Enter TXT file containing one record per line |
| Domain | Select domain to manage (possible to migrate more than one domain, users will have then to be added via Add / Add All button) |
| Filter | Filter for easier search |
| Toggle Initial On Visible Users | Use in case of initial migration (no users in target machine scenario) to check boxes next to each user. |
| Initial checkbox | Identifies users and domains for creation on target |
| Add | Used for adding selected user for migration |
| Add All | Used for adding all users |
| Load All from Source | Loads all users from AD/LDAP (migrates and grabs all users matching the domain criterion, from the Active Directory). |
| Remove | Removes user (s) from migration list |
| Remove all | Removes all users from migration list |
| Create empty | uncheck |
| Save | Saves this page for future use |
Once users were loaded, proceed with Next