How to create a new conference
It is now possible to create online calls and invite contacts to them, instead of an in-person meeting for a new calendar event.
Navigate to Online Meeting option is under New in Calendar View.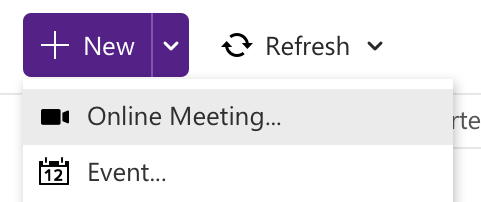 Online Meeting option.
Next, enter the online meeting details.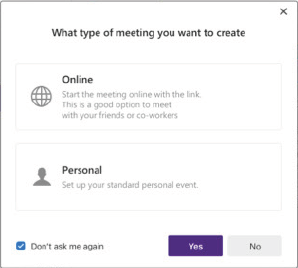 It is possible to setup the event as either Online or Personal.